Live Cooking Restaurant
Would you like to enjoy a culinary surprise during your visit to Van der Valk Hotel Amersfoort? Or are you still looking for an extensive breakfast, brunch or dinner in an atmospheric restaurant? Then the Live Cooking Restaurant at the Van der Valk Hotel Amersfoort-A1 is the right place for you. Here you will enjoy Live Cooking, a unique experience where the chefs and their team prepare delicious fish, meat and vegetarian dishes fresh in front of your nose. Do you prefer to enjoy a Live Cooking breakfast, Live Cooking brunch or Live Cooking dinner? It is all possible in the Live Cooking Restaurant of Hotel Amersfoort-A1. The perfect opportunity to enjoy a culinary bite with friends, colleagues or family.
A good breakfast, who doesn't like that? Waking up with fresh croissants, delicious coffee and a wide choice of delicious dishes. In the Live Cooking restaurant, our guests enjoy an extensive Live Cooking breakfast every morning.
On Saturday evening, you are welcome to join your children, family or friends for a festive Live Cooking dinner. Enjoy a complete evening out.
Every Sunday morning from 11.45 we welcome you for our extensive Live Cooking brunch. We serve you a wide choice of hot and cold dishes.
The Live Cooking restaurant of Hotel Amersfoort
In the Van der Valk Hotel Amersfoort-A1 you will find our Live Cooking restaurant. A beautiful restaurant with a contemporary and stylish interior. Good food, cosiness and a pleasant ambiance are the ingredients for an unforgettable experience at our Live Cooking restaurant in Amersfoort.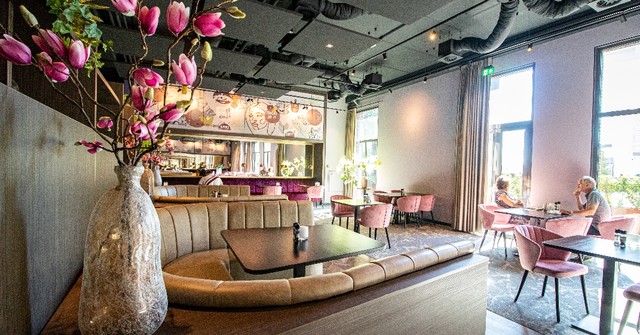 Enjoy a live cooking brunch every Sunday!
You are welcme from 11.45 am, in our live cooking restaurant.
The dishes are fresh and prepared with the utmost care every day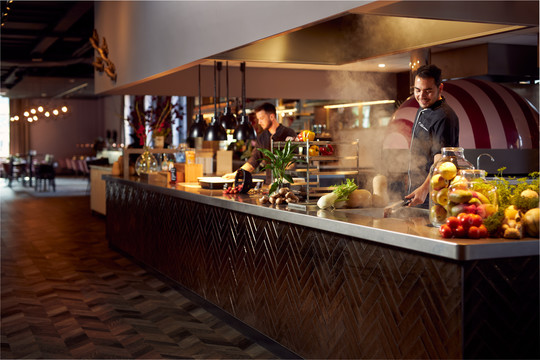 Fancy a delicious all-in dinner in our Live Cooking restaurant? We welcome you every Saturday from 17:00! Create your own carpaccio or enjoy a delicious fresh fish dish. The children have also been thought of: they can bake their own pizza under the supervision of our chefs. Book your table soon and experience a fully catered evening out!